Welcome!
I am a Licensed Psychologist, a Certified SE Practitioner, an Emotional Focused Couples and Sandplay Therapist.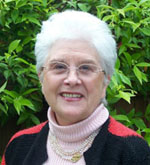 I offer psychotherapy in English, French and Dutch.
I mainly use Body Oriented psychotherapies such as Somatic Experienced approaches, Hakomi, Bodynamics, family systems, EMDR and Emotional Focused Couples therapies, interwoven with Hypnosis, Mindfulness, Jungian approaches, CBT, Expressive Arts and Sandplay in my work with children, teens, adults and couples.
Being whole, healed, and fulfilled is a matter of integrating the Body, Mind, Soul and Spirit; a possibility that is open to all of us. Enabling your inner resources through the different techniques I practice, I will help you enter a state of "mindfulness" whereby you can explore what is going on inside your own self, gaining fast and direct contact with the profound levels of unconscious material stored there.
Results are very deep and powerful since they are generated from your own experiences and not from mine.
With patience and empathy I will encourage you to integrate these results and to use them to move you through your challenges while making permanent positive changes in your life.